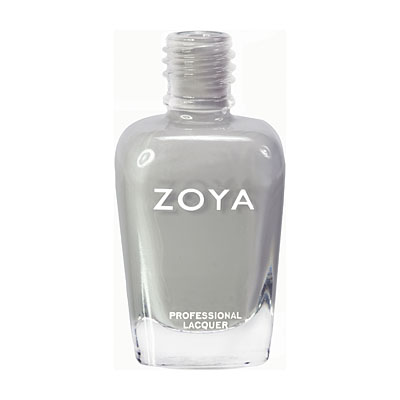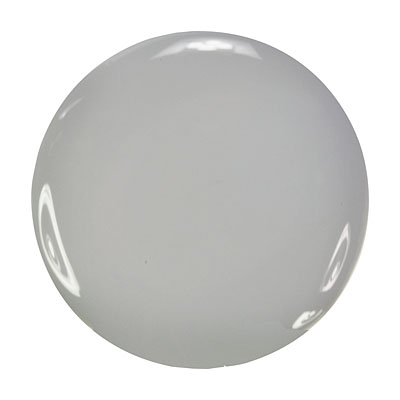 Description
Dove by Zoya can be best described as a soft, delicate light neutral gray with an opaque, glossy creme finish.Unexpected and flattering as a wear-with-anything neutral with a twist.
Nail Polish
Color Family:
Gray
Finish:
Cream
Coverage:
2 - Coat Coverage
Tone:
Cool
Instructions
For Best Results
Step 1: Clean the nail plate with Remove Plus ( Remove ) nail polish remover and nail plate cleaner
Step 2: Choose and apply the right base coat: Zoya Anchor for regular healthy nails or Zoya GetEven for nails with ridges
Step 3: Apply 2 coats of your favorite Zoya Nail Polish Color
Step 4: Apply a coat of Zoya Armor Top Coat
Step 5: Drop one drop of Zoya Fast Drops to the base of your nail bed
Following these 5 steps guarantees up to 14 days of wear on natural nails.
Shade Spotlight
Shade Spotlight Join our community - Tag your photos #EverydayZoya for a chance to be featured here!
View the Gallery
Ratings & Reviews
13

Review

s

Please sign in to write a Review



merry magpie
Consumer Review
Zoya Nail Polish | Dove Lovely but thin
2012-10-28
Dove is a soft, cloudy grey with a gently luminous creme finish. The formula was unexpectedly thin and watery; I needed three coats for opacity. It would make a striking French manicure.
kaseyu92
Location-Texas
Consumer Review
Zoya Nail Polish | DoveLove this color!
2012-07-05
It lasts a week for me with no top coat. It`s a very light grey, and looks very nice. I have a medium-olive tone skin. It goes on very smoothly, and I apply 2 coats.
Zoya Nail Polish | Dovepretty gray
2012-05-17
this color is a nice taupey gray against my pale, pinkish, translucent skin. i like it as a neutral that i could wear to work. i actually needed 3 coats for opacity, unlike some other reviewers. i think i`d only wear this in spring and summer because like other reviewers mentioned, it could look a little too corpse-ish in cloudy or gray weather.
TrinaBean
Location-portland
Consumer Review
Zoya Nail Polish | Dovesoft COOL toned grey
2012-03-20
looove zoya polishes. they wear great. Dave however was more in the cool tone family than i expected and hoped for. it is a lovely shade and just as great quality as other zoya polishes but definitely looked a bit blue/lavender on me. not my favorite, but if cool tones work on you, it`s great.
Zoya Nail Polish | DovePerfect grey
2012-03-06
I love Dove. It was opaque in 2 coats. Only thing about it is that it sometimes come off as a blue-grey in certain lighting.
iLoVeNaiLjEwErLy!
Location-VA USA
Consumer Review
Zoya Nail Polish | DoveMy Favorite Neutral
2012-02-26
I am not a neutral kind of girl, but when I am in the mood for one, I like Dove best of all! The name is a perfect name...if you have ever watched a Mourning Dove, this color IS that. It`s a light, very pretty gray w/ a hint of taupe. I just love it when I`m in the mood for a neutral.
SarahD
Location-Washington
Consumer Review
Zoya Nail Polish | DoveLove this grey
2012-01-15
I`m torn between Freja and Dove, but they both have their places - I wear Freja more in the summer, Dove more often in winter. Both beautiful. Lots of compliments on both.
faeriesdragon
Location-Altoona, WI
Consumer Review
Zoya Nail Polish | Dove not one of the best
2011-10-12
I`m not really impressed with this one. I have fair skin and as a medium skinned reviewer mentioned, this color also looked very dead on me. Muted and flat cool gray.
I think you would do justice to this color with a short manicure. True to color with 2 coats. Not really a favorite for me, definitely not a repeat purchase.
Zoya Nail Polish | DoveDove
2011-10-08
I really liked Dove more than I thought I would. The grey cream is definitely unique and I really like it on my toes. It`s a very muted and relaxed color.
claire
Location-mIdwest
Consumer Review
Zoya Nail Polish | Dove Dove gray
2011-08-18
Dove is a medium gray cream. However, it did not look good against my medium warm skin tone. It looked like corpse nails on me. I put a matte topcoat over it which helped soften it a bit. I will have to give it away to someone more `cool.`
Elsie
Location-Bloomington, IL
Consumer Review
Zoya Nail Polish | DoveI`m stunned. Looks gorgeous.
2011-05-31
I got Dove as a free color and I expected to hate it. I am just not a gray fan. Well, Dove has completely won me over. It`s a very soft, warm gray that seems to go with anything I wear. I will wear this again, and again.
the.greenfaerie
Location-Huntley, IL
Consumer Review
Zoya Nail Polish | DoveMore than pretty decent
2011-04-25
This is the 2nd colour from Zoya I`ve tried, and though I`ve decided that a grey creme polish doesn`t quite suit me, I`d say that if you like the colour in the pic, you`ll like this. Mine appears slightly darker on my nails, but I think this may have to do with my colouring (very fair, pink undertones). It just doesn`t look "soft" on me. Longevity is great; not quite as long as my first Zoya polish but I think this may be due to the fact that I did the basecoat (Anchor), 2 coats of polish, and then the topcoat (Armor) all in quick salon fashion, with no drying time inbetween. I then used the Qtica Half Time Drying Accelerator (which is also fantastic). Opacity is achieved completely in 2 coats; however, if you`re short on time or just don`t want to, coverage is great with only one coat, and if you put it on a little thick, it`d be almost opaque.
elmodj2
Location-NYC
Consumer Review
Zoya Nail Polish | DoveA timeless classy color.
2011-04-23
This is a color for all seasons. I had my eye specifically on this one and Jules when I first saw the Intimate collection but ended up buying the entire set during the Intimate promo last month. Sure enough, I love this color as much in person as I did from the swatch. It`s he perfect shade of grey - not too dark and not too light. I love cremes, so I`m obviously delighted that this grey is a creme formula and doesn`t have anything (glitter, shimmer, metallic sheen,etc.) to take away from it`s mesmerizing color. My only complaint is that it didn`t apply as smoothly as I expected. It was a bit messy to put on and I messed up a couple nails and had to do double takes for those. The consistency is on the thick side, making it a little tricky to work with. But the shade is to die for, so that`s the redeeming factor!
Add a Review
Review Guidelines
We want to publish your review.

Please avoid inappropriate language, personal contact information, other brands, and external links.