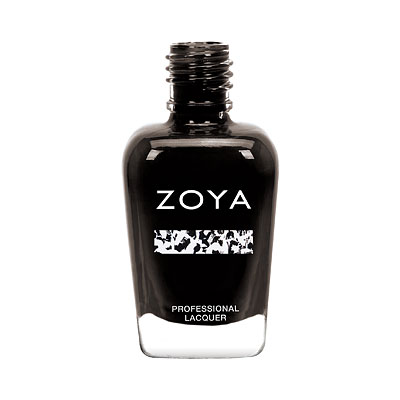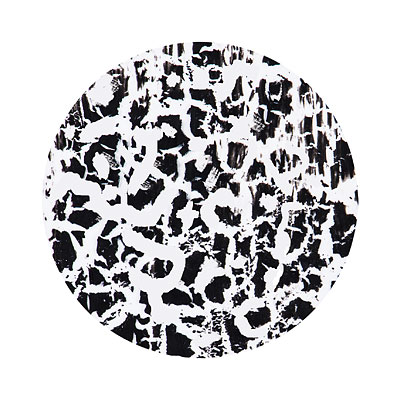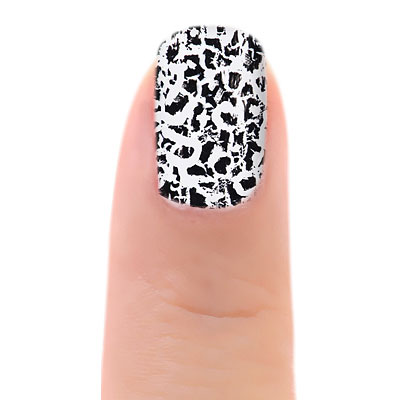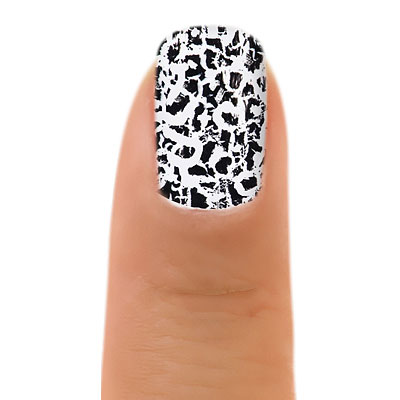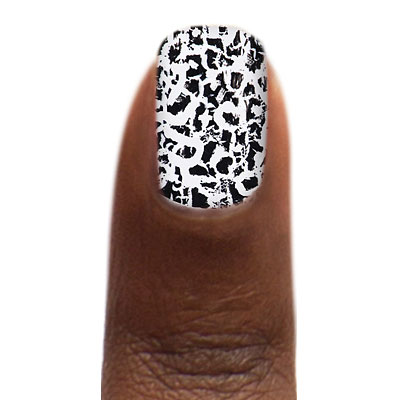 Description
Zoya in Leopard Spots is a special effect topper-layer over textured PixieDust shade for an edgy leopard spots effect.
Nail Polish
Color Family:
Black
Finish:
Special Effect, Topper
Coverage:
3 - Coat Coverage
Tone:
Cool
Instructions
For Best Results
Step 1: Clean the nail plate with Remove Plus ( Remove ) nail polish remover and nail plate cleaner
Step 2: Choose and apply the right base coat: Zoya Anchor for regular healthy nails or Zoya GetEven for nails with ridges
Step 3: Apply 2 coats of your favorite Zoya Nail Polish Color
Step 4: Apply a coat of Zoya Armor Top Coat
Step 5: Drop one drop of Zoya Fast Drops to the base of your nail bed
Following these 5 steps guarantees up to 14 days of wear on natural nails.
Shade Spotlight
Shade Spotlight Join our community - Tag your photos #EverydayZoya for a chance to be featured here!
View the Gallery
Ratings & Reviews
3

Review

s

Please sign in to write a Review



KB-A
-Midwest
Consumer Review
-Interesting Effect
2021-04-27
This quickly brushes over dry polish. The thicker I brushed, the larger the `chunk` look. I really liked it on top of Pixie finishes - as the finish of Leopard Spots is matte. If you want it to be glossy, hit it with a traditional top coat. I`m buying a second bottle as a gift.
-fun once you get the hang of it
2020-11-30
Instructions for this topper would help considerably! That`s why it gets only 4 stars. First I tried stroking it like regular polish, over a couple layers of Birch I had put on the day before so my nails were thoroughly dry. It promptly dissolved the Birch, and I wound up with a smeared mess on most of my nails. Take two: I tried dabbing it on lightly, and found that works much better. (Maybe I should have used a top coat over the Birch before applying Leopard Spots? Who knows - no directions.)
Using the Birch as a base, I wound up with spotted nude-look matte nails with a slight pebble texture - not nearly as textured as Pixie Dust. Pretty cool for a first experiment, and I`m looking forward to playing with it more. This paint is even fun to watch dry, as a solid-looking black crackles into spots within a couple of minutes, and they become more distinct over the next half hour or so.
-It`s just a matte charcoal
2020-08-26
I don`t know if I am doing something wrong, but I`m not getting spots, or a spotted effect. It`s just matte charcoal grey. I`d love advice to get this polish to work like in the product photos.
Add a Review
Review Guidelines
We want to publish your review.

Please avoid inappropriate language, personal contact information, other brands, and external links.